Martin Lee-Gosselin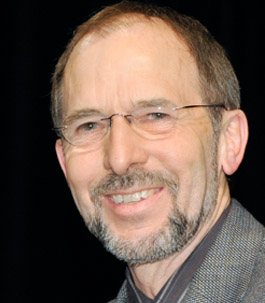 Martin Lee-Gosselin is Professor Emeritus in the Graduate School of Planning at Université Laval, Quebec, Canada, where he retired in 2007, and from where he founded the GRIMES in 1991. Since 2006, he is also Visiting Professor in the Centre for Transport Studies, Imperial College London, and advisor or consultant to a number of national and international organisations involved in transport, the environment and urban energy efficiency. Before joining Laval in 1990, he was a SERC Visiting Research Fellow at London and Oxford Universities, and during the previous twenty years he held posts in university research, state government and the private sector, including seven as Research Director for the Office of the Secretary of State of Michigan. He specialises in survey, analysis and evaluation methods to investigate activity/travel behaviour, both as it exists now, and in response to future changes in policy, or the availability of alternative energy, vehicle and telecommunications technologies. From 2000-2006, he was the principal investigator of PROCESSUS, a major six-year international network research programme on the behavioural foundations of integrated land-use, transport and environment models, supported by a Major Collaborative Research Initiative of the Social Sciences and Humanities Research Council of Canada, the GEOIDE network of Centres of Excellence in geomatics and Transports Québec. Martin has co-edited seven books, the most recent of which are Making sustainable transport policy - obstacles, trends and solutions, Emerald, Bingley, 2008 and Transport Survey Methods: Keeping Up with a Changing World, Emerald, Bingley, 2009. He has published about 150 papers on the behavioural, energy, environmental and safety aspects of transport, and has often co-chaired international colloquia in these domains.
Representative publications:
LEE-GOSSELIN, M.E.H.,, DOHERTY, S.T. & SHALABY, A. : "Data collection on personal movement using mobile ICTs : old wine in new bottles?", in: WACHOWITZ, M. (Ed) : Movement-Aware Applications for Sustainable Mobility, IGI Global, 2010, pp 1-14

LEE-GOSSELIN, M.E.H., & MIRANDA-MORENO, L. : "What is different about urban activities of those with access to ICTs? Some early evidence from Québec, Canada", Journal of Transport Geography, Vol. 17, Issue 2, March 2009, pp104-114

LEE-GOSSELIN, M.E.H. & DOHERTY, S.T (Eds): Integrated Land-use and Transportation Models: Behavioural Foundations, Elsevier, Oxford, 2005, 309 pages. LEE-GOSSELIN, M.E.H., FOURNIER, P.S. & BÉCHARD, I.: Drivers' knowledge and beliefs about ABS brakes: have the preconditions for behavioural adaptation been met? Transportation Research Record, 1779, pp. 62-67, Washington DC, 2001

LEE-GOSSELIN, M.E.H.: "Scope and potential of Interactive Stated Response data collection methods", Conference on Household Travel Surveys: New Concepts and Research Needs, Transportation Research Board, Conference Proceedings 10, pp. 115-133, National Academy Press, Washington DC, 1996.